Hi, we're
Invisors.
Just like Workday, Invisors was also founded with a "clean sheet of paper".

The Invisors Advantage: "If I could do it all over again…"

Have you ever thought? "If only I could go back and do it all over again, with what I know now?"

That's how Invisors was created. Our founders left large global firms to create a new Workday deployment partner option that delivers excellence without overhead.
Learn more
Join us for a

Braindate
Connect with Invisors 1-on-1 on what matters most for your organization. Our Workday experts are skilled across various functional areas and are here to help you solve your biggest challenges + enable your success.
Topics include: Mergers, acquisitions and divestitures; Workday feature release adoption; Workday Journeys; Workday Recruiting, and more!
Hover to learn more about our Braindate hosts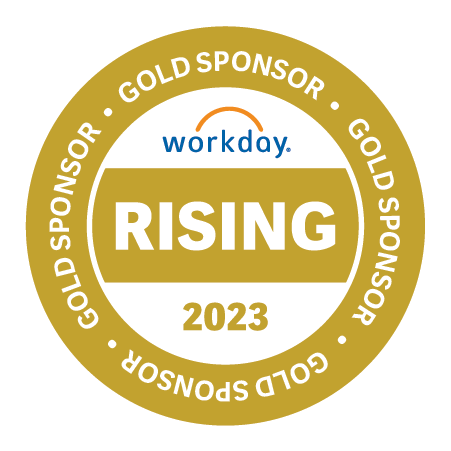 Join our session
We're thrilled to have partnered with Invisors customer Martin Ratelband, to share lessons learned while implementing Workday Adaptive Planning for strategic workforce planning on a global scale. This session explores people, processes, and technology + discusses what's important to consider before, during, and after implementation.
Session Title: Getting Ready for Tomorrow: Understanding and Preparing for Future Changes to the Workforce
Session Code: SPHR2094
Speakers: Martin Ratelband, Vice President Total Rewards & HR Services, Albemarle + David Giannini, Planning Practice Lead, Invisors
Register Now
Hear from Invisors customers at Workday Rising
Attend a speaker session hosted by some of our customers to hear about their transformative journey with Workday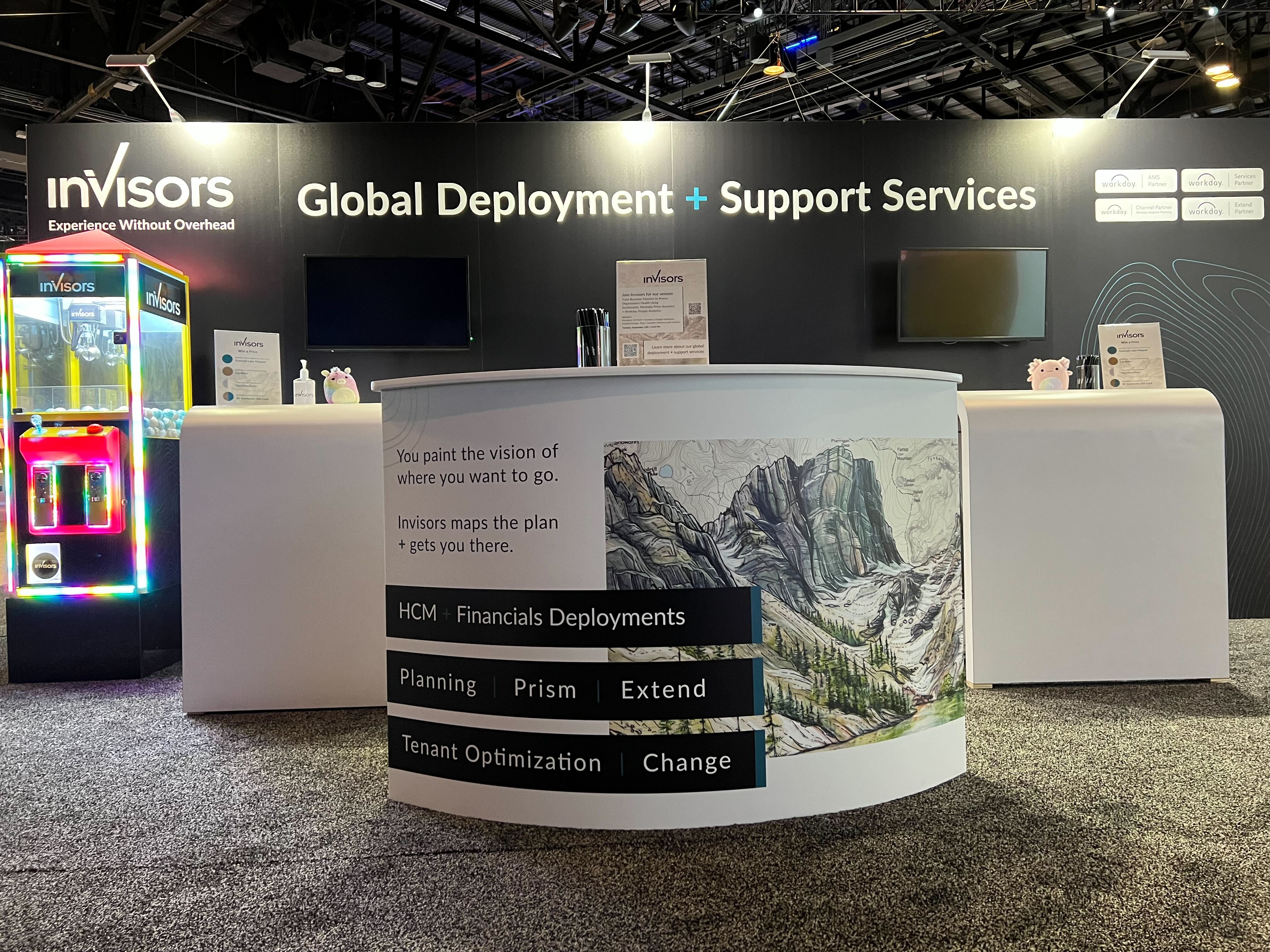 Ready for a claw-some time?
The claw machine is back and better! Visit our booth for a chance to win some awesome prizes + goodies to take home!
Invisors builds our business

one happy, referenceable customer at a time.
Hear from Jenell Ensley, Senior Project Manager + Dylan Kangas, Commercial Operations Manager at Stout, as they share their successful Workday journey with Invisors!
Hear from more happy customers
Invisors
LOVES

enabling our clients. Explore our latest resources →
We needed a Partner that was flexible and responsive to our changing business landscape and the evolving work safety protocols. We also needed a Partner that had the consulting and Workday expertise to translate our complex event-based accounting and reporting requirements into a less labor-intensive, more simplified solution. We chose Invisors as our Workday Partner and they brought all of that to us and more.
Greg Motto
Executive Vice President, Accounting at NASCAR
I'm genuinely so grateful to be part of such a great team and project. I love the fun and hard work we all put in and I want to say a huge, HUGE thank you to all of you for being so committed, dedicated and hard working!
Amanda Malcolm
Director, Workday HRIS & HR Project & Change Mgmt at QuadReal
I just want to take a moment to thank the Invisors team for your diligence in helping us reach this major milestone. This project has not been easy, and I want you to know that we appreciate your diligence and flexibility to help us through our first payroll go live while virtual. We appreciate you!
Robin Kaminski
Vice President, Human Resources at JOANN
As a company, we have been focused on automation and scalability in our financial close processes. Invisors has helped us reach those goals in a very efficient timeline and we're already realizing the benefits of our Workday and Blackline integrations.
Amanda Roush
Senior Manager, Accounting at USIC
Schedule time to chat with our experts exclusively focused on Workday.